If you build it correctly, they will come. Is search engine optimization really that simple?
To an extent. Yes, a website built to appeal to search engines and visitors is likely to find itself with targeted traffic coming form the search engines. However, simplicity isn't always simple. The listings that appear in the top 10 for keyword searches are selected by complex algorithms that assign varying degrees of importance to various parts of a site. For some terms, the algorithm may decide the most relevant websites are those where pages specifically mention the term in key areas. For other terms, the algorithm may be weighted towards sites where other websites mention the term in and around links.
The challenge comes in determining what search engines view as most important for the key terms relating to your site. While bits and pieces are revealed in patent filings, the search algorithms of engines like Google, Yahoo! and MSN aren't public. Constant updates to provide better results, and evaluate new and updated sites means that algorithms can change on a monthly, weekly or daily basis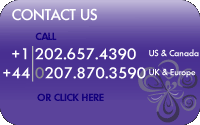 Search Engine Optimization Services
Rather than reverse engineering ranking methods that are never static for long, our SEO services are based on experience of what works over time, and analysis of what works now, and is likely to retain value in the future.
That comes down to four parts:
Fully developed keyword selection

Content created with appropriate guides for search engines, and engaging value for users

Links from similar sites, developed in a logical way

Distribution of content and links to enhance traffic opportunities from search engines.
A complete search engine optimization strategy tailored to your site. We handle keyword, content and link research and provide a checklist to put all recommendations into action.
Recommended for: Site owners with an in-house search marketing team, or desire to handle content creation and link development on their own.
---
Campaigns managed for at least 3 months include the SEO Strategy Blueprint. Once initial research is complete, and recommendations have been made, we will perform the work involved in developing and promoting content, building links, and conducting ongoing keyword research to explore new content and link opportunities. Monthly reports will keep you up to date on accomplishments in each area, as well as the time dedicated.
Recommended for: Site owners without an in-house search marketing team, or a limited amount of trained internet marketing staff able to handle content creation and link development on an ongoing basis.
---
SEO consulting offers answers to any questions which may arise. For specific questions about a portion of an ongoing campaign, or work in progress, hourly consulting can be a cost effective way to quickly get on track. Retainer based consulting is available for sites with ongoing search engine optimization or internet marketing concerns. If your site requires many people to have an understanding of search engine optimization best practices, research methods and tools, and development, on-site consulting is available.
Recommended for: Site owners handling 50% or more of their search engine optimization campaigns in house.